Contact us:
+7 921 947 15 97
WELCOME
MINI HOTEL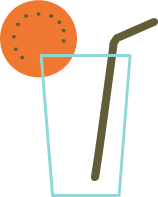 The "Canny house" hotel was opened on the 15th of July 2005.
It can undoubtedly named as the cosiest hotel.The location of the hotel is ideal for the acquaintane with St. Petersburg. Stremyannaya Street is a quite place of the raucous megapolis and here You can find silence, calm, quitness and feel relaxed. Hotel is situated in very quiet street.
The interior decoration of our hotel is made in morden style in combination with retro elements, while a homelike and hospitable atmosphere of each hotel will hardly leave even the most sophisticated guest indifferent.


STAY
AT
mini hotel
Canny House
Coolest Hotel in town!

​Friendly and knowledgeable staff

​Excellent location

​Walking distance to nightlife, restaurants

and other attractions

​Rooms with WC

​Discounts for guests